---
About us
---
---
We make an effort to source our products seasonally and locally, with attention to ethical and organic practices. In addition to our food menu, we offer range of smoothies, freshly squeezed and blended juices as well as gluten free and vegan options.
---
---
I prodotti
---
---
Ci sforziamo di acquistare i nostri prodotti stagionalmente e localmente, con attenzione alle pratiche etiche e biologiche. Oltre al nostro menu, offriamo una gamma di frullati, spremute e miscele fresche, nonché opzioni senza glutine e vegane.
---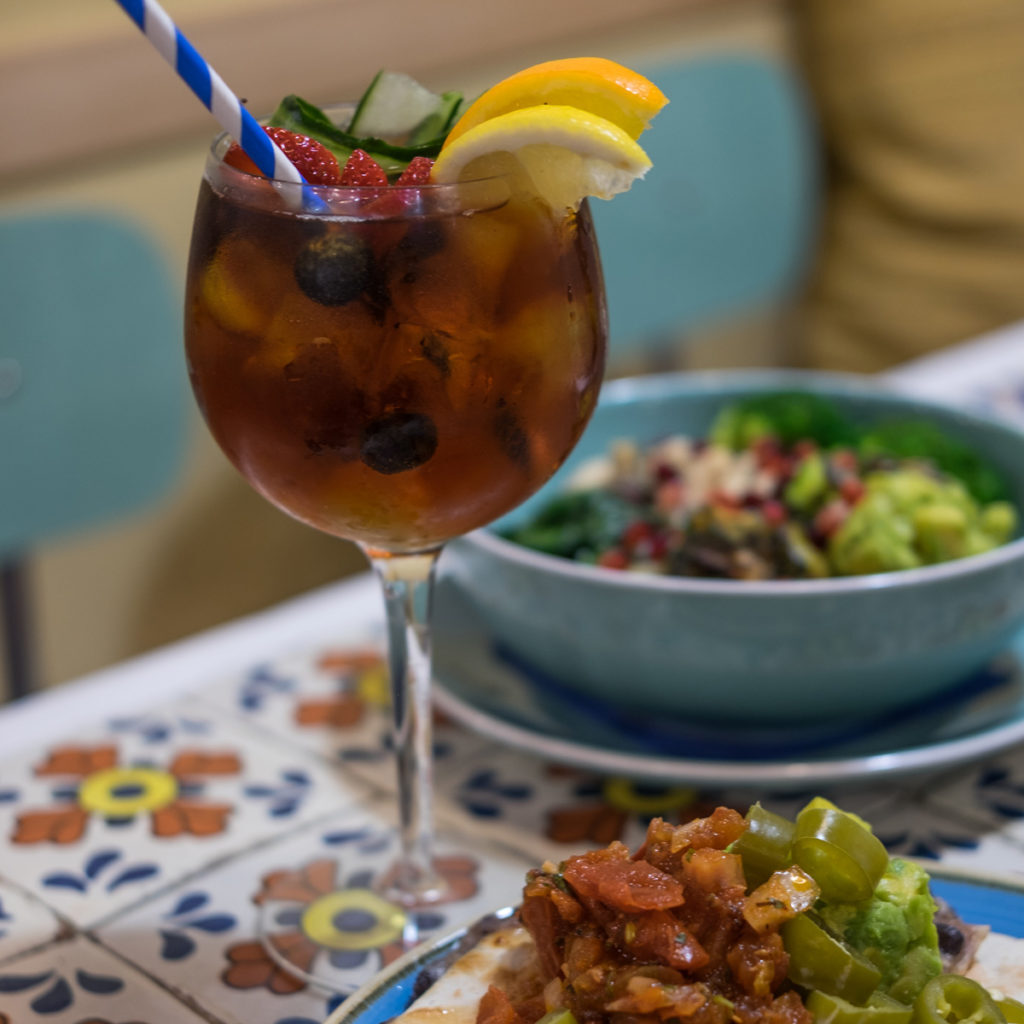 ---
Our Commitment
---
---
We are always looking to up our commitment both to our clients and to the planet. Our cafe offers friendly efficient service with no cover charge.
Our takeout containers are all made with compostable materials and we offer filtered water in reusable glass bottles for free at every table.
We believe in offering delicious, fresh food without preservatives or chemicals, always using the very best ingredients. We use suppliers that share our ethical concerns. Our food is prepared daily ourselves and we change our menu seasonally to take advantage of the new produce at hand.
---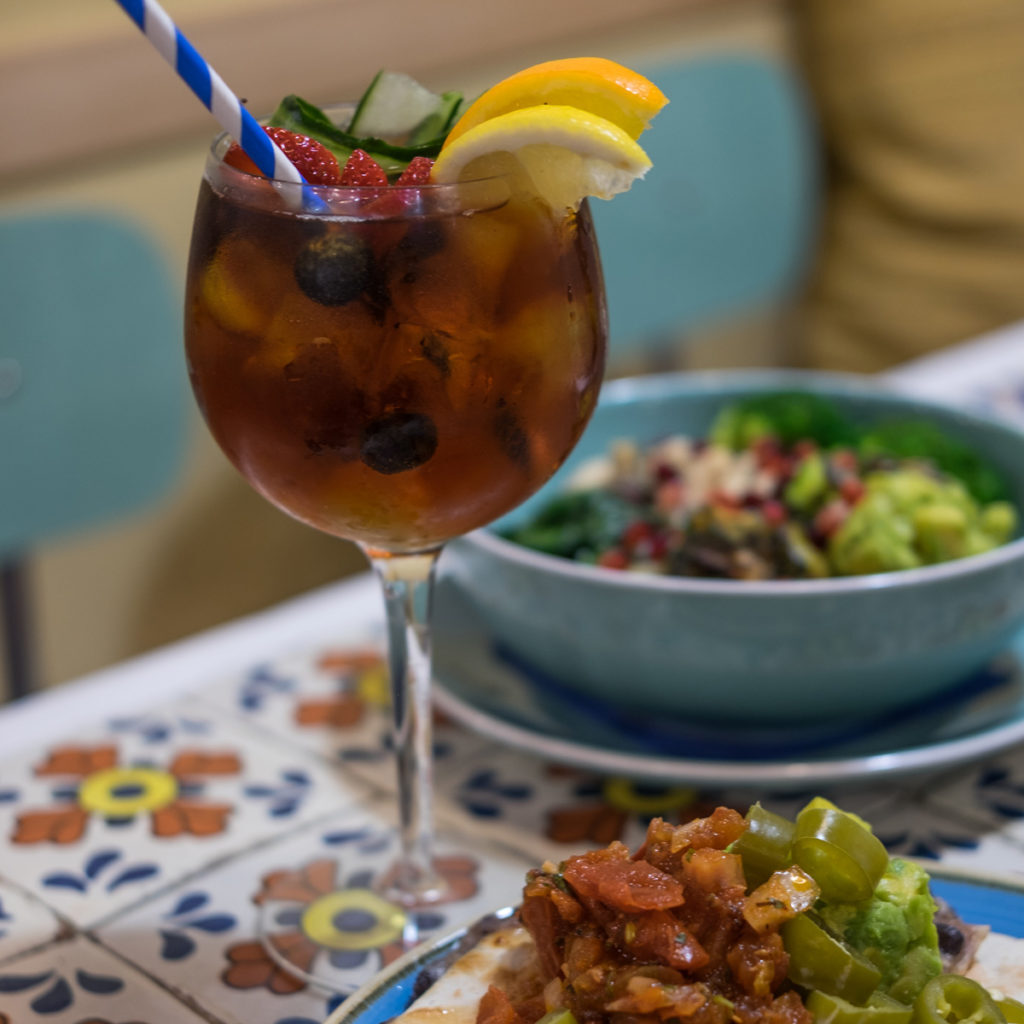 ---
La nostra missione
---
---
Cerchiamo sempre di aumentare il nostro impegno sia verso i clienti che verso il pianeta. La nostra caffetteria offre un servizio efficiente e cordiale senza far pagare il coperto.
I nostri contenitori da asporto sono tutti realizzati con materiali compostabili e offriamo gratuitamente ad ogni tavolo acqua filtrata in bottiglie di vetro riutilizzabili.
Crediamo nell'offerta di cibi deliziosi e freschi, senza conservanti o sostanze chimiche, utilizzando sempre gli ingredienti migliori. Utilizziamo fornitori che condividono la nostra etica. Il nostro cibo viene preparato quotidianamente e cambiamo il nostro menu stagionalmente per approfittare dei nuovi prodotti disponibili.
---
---
The Location
---
---
Le Vespe Cafe is located in the city's historic neighborhood of Santa Croce.
---
---
Il luogo
---
---
Il Caffè Le Vespe si trova nel quartiere storico di Santa Croce.
---
Sites you might want to check out in the immediate area are:
The Basilica of the Holy Cross (Santa Croce)
Began in 1294, it is the world's largest Franciscan church where many famous Italians are buried including Michelangelo, Machiavelli and Galileo. It's frescos and art include the work of Giotto, Cimabue, Canova, Vasari and Henry Moore. It's well worth a visit.
Monday to Saturday
9:30 to 5:30 pm (last admission is at 5 pm)
Sant'Ambrogio Market
A less touristy but no less fun alternative to San Lorenzo's Central Market, go there to peruse the outdoor tables of assorted clothing, flowers, electronics and kitchenware, the local fruit and vegetable vendors. Inside you buy from the local butchers, fishmongers, bakers and cheese purveyors.
Monday – Saturday
Piazza Annigoni Market
If you like antiques and second hand books you might want to try Piazza Annigoni Market. Formally located in piazza Ciompi, the outdoor flea market is fun to pick through.
Monday – Saturday
Casa Buonarroti
Located at Via Ghibellina 70, this building was originally owned by the artist, though he never lived there. His great nephew eventually converted the building into a museum dedicated to the artist. It houses two of Michelangelo's earliest sculptures, and a library of the artist's letters and drawings.
Check website for hours.
www.casabuonarroti.it
I siti da visitare nelle immediate vicinanze sono:
La basilica di santa croce
Costruita nel 1294, è la chiesa francescana più grande del mondo, dove sono sepolti molti italiani famosi, tra cui Michelangelo, Machiavelli e Galileo. Gli affreschi e l'arte comprendono opere di Giotto, Cimabue, Canova, Vasari e Henry Moore. Merita una visita.
Da lunedì a sabato
Dalle 9:30 alle 17:30 (l'ultimo ingresso è alle 17:00)
Il mercato centrale di santambrogio
Un'alternativa meno turistica, ma non per questo meno divertente, al Mercato Centrale di San Lorenzo, dove ci si può recare per curiosare tra i tavoli all'aperto di abbigliamento assortito, fiori, elettronica e utensili da cucina, e incontrare venditori di frutta e verdura locali. All'interno si acquistano i prodotti da macellai, pescivendoli, panettieri e produttori di formaggi locali.
Da lunedì a sabato
Il mercato di piazza annigoni
Se vi piacciono l'antiquariato e i libri di seconda mano, potreste provare il Mercato di Piazza Annigoni. Situato formalmente in piazza Ciompi, questo mercato delle pulci all'aperto è divertente da visitare.
Da lunedì a sabato
Casa Buonarroti
Situato in Via Ghibellina 70, questo edificio era originariamente di proprietà dell'artista, anche se non vi abitò mai. Il suo pronipote ha poi trasformato l'edificio in un museo dedicato all'artista. Ospita due delle prime sculture di Michelangelo e una biblioteca di lettere e disegni dell'artista.
Consultare il sito web per gli orari.
www.casabuonarroti.it